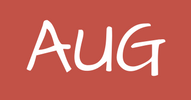 Click here for an overview of AUG, An Acumatica User Group, including a Creating a Free Account and a Word From the Lawyers
Generic Enquiry Conflicts
I have previously had Velixo installed to our demo system. Today I installed the new AcumaticaPOS (FusionPOS) customisation and found the Screen IDs for this customisation conflict with Velixo (GIFR******).
Given that both customisations are accessed by external applications I expect that this current conflict will prevent both applications being deployed to the same system.
Posted : July 3, 2018 6:54 pm
Lazy development. Every vendor is supposed to stick to the initial that they were provided by Acumatica.
For example, I work Kensium and the GIs, Site Map entries, etc. are supposed to be starting with KN.XX.XX.XX.
This requires renaming and packaging the customizations with the new Site Map entries.
Velixo may be VE and Fusion is NOT supposed to be GIFR. They should be renaming their GIs and I've been preparing to send them a long explanation regarding this because their customization always conflicts and I have to do janitorial GI work...
Posted : July 3, 2018 10:38 pm
Hi Nic,
Velixo Reports accesses the inquiry by name. The ID is auto assigned by Acumatica when we deploy the inquiries and is not important for Velixo Reports. This is the first time I hear about conflicts with the inquiry IDs. I suggest deleting all the Velixo**** inquiries, and opening a report in Excel. You will be prompted to create them again.
Gabriel.
Posted : July 4, 2018 8:06 am
I have noticed the same thing as Gabriel when using Velixo Reports in multiple environments. The ID for each inquiry is different in each environment, but Velixo Reports still works fine in each environment.
When I say ID, I mean the Screen ID like this:
Posted : July 4, 2018 4:35 pm